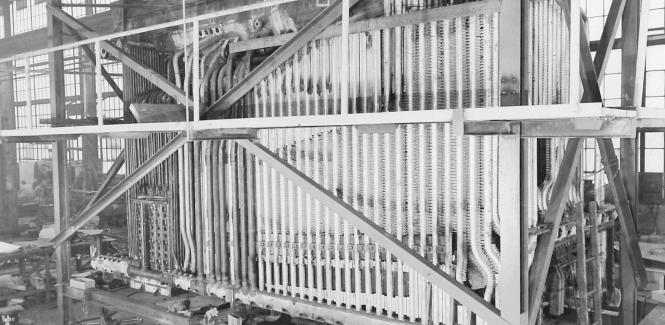 History
1952
The Hudson Rush Company was founded and included Zurn Industries as one of its three anchor product offerings.
1966
Future president of Halgo Power, Inc George Guillot joined the Hudson Rush Company, specializing in packaged water tube boilers and auxiliary equipment as a young sales engineer.
1971
Al Jones and partner George Guillot bought the company and formed Halgo, Inc. At this time, the company became involved with biomass wood-fired boilers for the pulp and paper industry. George began to see the value in having one design/engineering staff seeing a project to completion and offering full scope installation services to customers - thus, the turnkey boiler solution business was born.
1981
Halgo, Inc. purchased Southwest Oil Tool Company (a full service repair facility for the oil & gas industry), which provided an entry for Halgo to provide boiler equipment and services to the petrochemical industry.
1990
Halgo, Inc. became the authorized and exclusive sales representative of Babcock & Wilcox for north Texas and northern Louisiana.
2008
Halgo, Inc. split into two businesses, Halgo Power, Inc. and Aeon Process Equipment & Controls (PEC), to better serve the needs of its customers. Halgo Power, Inc. focuses solely on design and delivery of turnkey boiler solutions (package & field erected), upgrades/retrofits, and repairs across all industries. Aeon PEC provides valves & Instrumentation, filtration equipment, and heat & mass transfer products for the oil and gas industry.
2009
Halgo Power, Inc. acquired a majority ownership of Plant-N-Power. With the acquisition of the new company, Halgo Power handled all of the equipment for a job while Plant-N-Power handled all of the labor for the customer.
2012
Shane Freeman took over the day-to-day business operations while continuing to manage the sales team.
2015
Former subsidiary Plant-N-Power was acquired by a third party, but the mutually beneficial business partnership between Halgo Power, Inc. and Plant-N-Power continues to grow.